Josef's Lair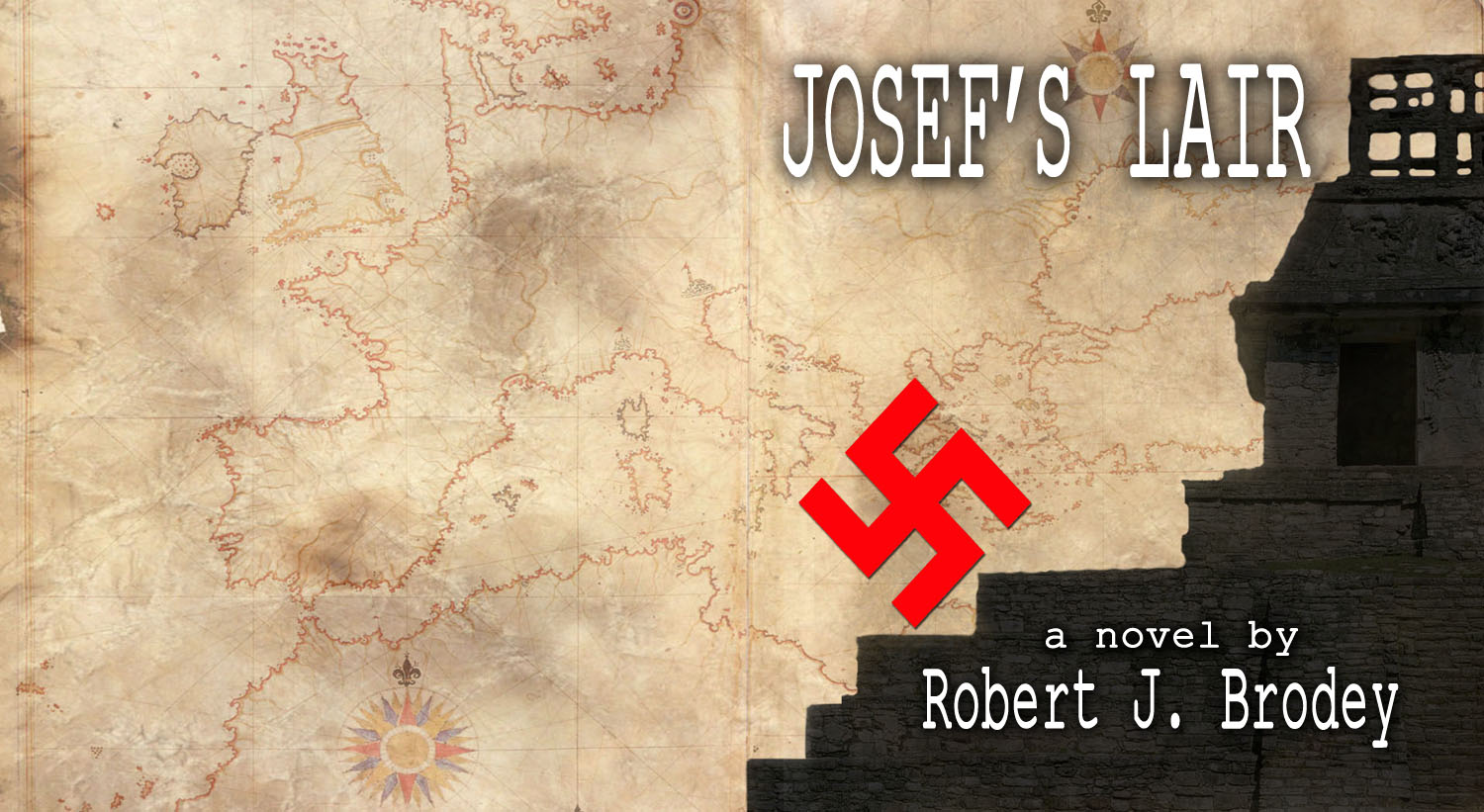 "Memory is what makes our lives…Our memory is our coherence, our reason, our feeling, even our action. Without it, we are nothing."
Luis Buñuel
It is 1979.  Israeli archaeologist Josef Levi boards a plane for Cuba to dig for ancient artefacts. The son of Holocaust survivors, Josef is an archaeologist in every way, hunting through layers of the past in search of clues to the present. But when he digs up something unexpected and terrifying in Cuba, it will test his resolve to uncover the truth and sets him on a course across three continents hunting for the perpetrators of unspeakable crimes.  At the heart of Josef's Lair lie the eternal questions: what is the nature of redemption and will we ever learn from the past?
 * * *
Reader Reviews:

"What a good book! A page-turner in a very positive sense: Once I was 10-15 pages into it, I just kept wanting to move on to the next chapter. I have such admiration for you and others who write "genre fiction" – you can fill it up with all kinds of political/psychological/spiritual content and, so long as you obey certain rules of the form, you can please – and also provoke and inform – LOTS of people…The moral dilemmas our hero is faced with, the acknowledgement of the several levels in which we live all the time…Wonderful! And, in a rare achievement, you wrote two of the hottest pages in my recent reading: truly erotic without ever becoming pornographic. Well done! And – after you've had a well-deserved vacation – all the best with the next one!"
Steven Bush, Actor
—
"This powerful novel lures us into an intriguing and often frightening labyrinth as Josef, an Israeli archeologist working in Cuba digs deep into an unexpected past. The reader is gripped by detailed encounters and Josef's determination to root out the truth surrounding a family tragedy. In each setting, be it the vibrant Jewish and Armenian Quarters in Jerusalem, the grotesque horror of Holocaust death camps in Europe, or the vivid intensity of desperate dealings in Central America, author Brodey grabs the reader from the very first pages of this compelling, thoughtful and often horrifying adventure. There is a brutal intimacy in the writing, revealing a provocative testament to the power of self-actualizing stories."
DrKarsten (Amazon.com) (Received 5 of 5 Stars)
—
"Intriguing story line. Definite page turner. Enjoyed this book immensely."
Maureen Holmes (Amazon.ca) (Received 5 of 5 Stars)
—
"Couldn't put it down! A great read! As soon as I read the first few pages I was hooked. The story takes you on an amazing adventure through different times & places. I just couldn't put it down & I can't wait to see what Robert J. Brodey write next!"
DHolmes (Amazon.com) (Received 5 of 5 Stars).
* * *
In the Media:
15/05/13  Part I of a joint interview in Poor But Sexy Magazine about self-publishing my novel.
15/05/14  Part II of joint interview in Poor But Sexy Magazine.
15/05  Alumni Gazette – UWO – New Releases.
* * *
Where to Buy and Download Sample Chapters of Josef's Lair:
*Book Stores
The paperback is currently available at Type Books in Toronto (Queen West location).
*Digital Outlets
Buy the paperback or ebook of Josef's Lair at Amazon US. CLICK HERE.
Buy the paperback or ebook at Amazon Canada. CLICK HERE.
Barnes & Noble  users can buy the paperback or ebook. CLICK HERE.
Buy the ebook at Indigo Books. CLICK HERE.
Download the ebook on itunes/ibooks. CLICK HERE.
Do you have a Kobo account? You can find Josef's Lair here: KOBO!
Still not sure you can commit? View sample chapters on AMAZON or download the first three chapters to your device at SMASHWORDS.
European readers can visit their local Amazon site to purchase the ebook or paperback (Italy, France, Germany, UK, Spain).
* *
Video Introduction to the Novel:
The Trailer:
* * *
Updated May 15, 2015: An amazing turnout at Toronto's own Type Books for the official launch of Josef's Lair.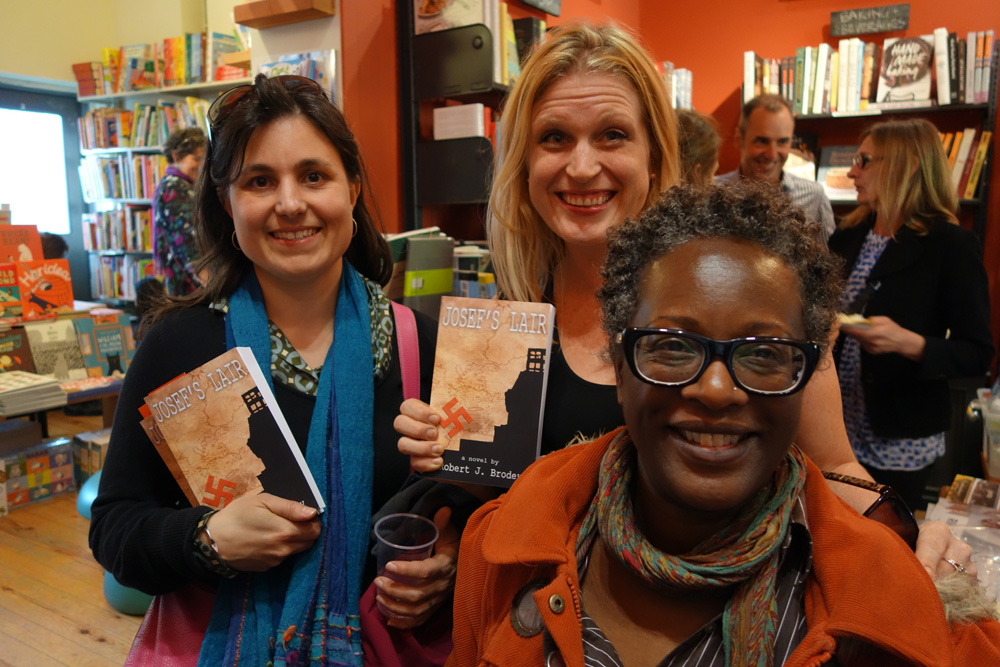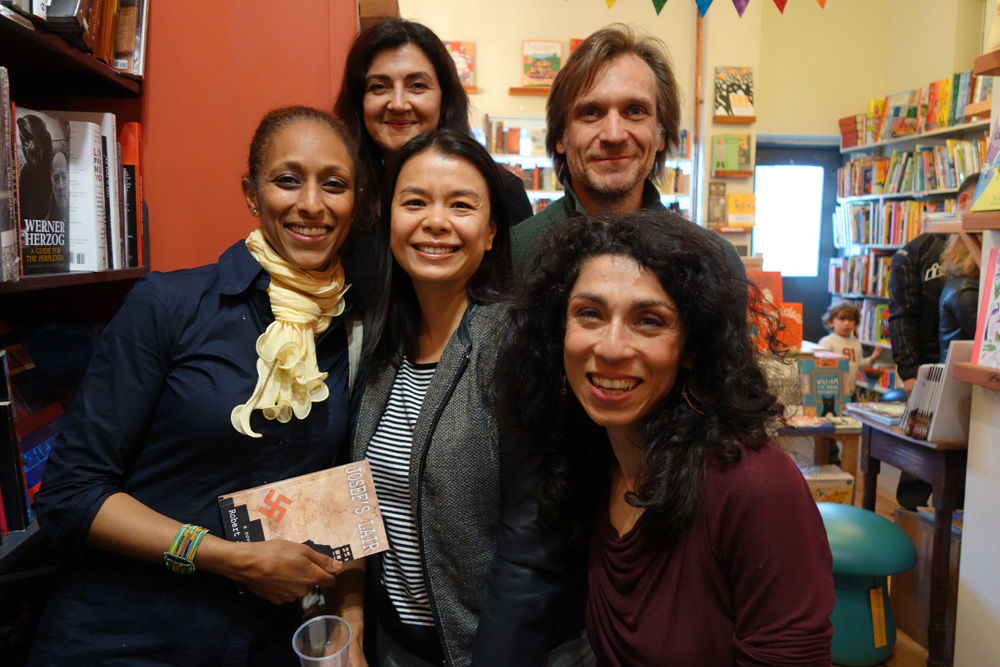 Other Updates
Updated April 18, 2015: The official book launch will take place at Type Books on Queen Street West in Toronto, Thursday, May 14, from 6pm to 7:30pm. THE EVENT INVITE.
Updated March 27, 2015: The first responses to reading Josef's Lair are trickling in! It has been a heartening response, with people really enjoying the novel. One reader messaged, "I'm loving your book. I find myself thinking about Josef and his world a lot." I will post more shortly…
Update February 18, 2015: Check out the latest blog post on what happened in the 20 years it took to write Josef's Lair: READ IT HERE.
Update February 11, 2015: Josef's Lair is now available as an ebook on Smashwords. You can download the first two chapters for free (epub, mobi, etc.).  The novel has been approved for distribution to ibooks, Indigo, and Barnes and Noble and will be available by the end of February. If you like reading uplugged, the paperback will be available on Amazon in March.
Update September 13, 2014:   I have just begun the process of looking for an agent to represent me and the project. A new chapter in the life of this manuscript begins…
In the coming months, I will be posting more excerpts from the project, as well as selected readings, which provide some historical context for the story.
Update Summer 2014: In the spring of 2014, editor Michael Schellenberg worked his magic, providing me with tremendous notes on Josef's Lair. After two months working to integrate his thoughts and questions, I wrapped up my revisions, feeling that the project was much stronger after the latest round of edits. Two readers reviewed Josef's Lair and called it "a great read" and "highly publishable." As the Armenian expression goes: From their lips to God's ears.
Follow on Twitter: @JosefsLair