About
Robert J. Brodey is a writer, photographer, and animation production specialist based in Toronto, Canada.
With 20+ years experience as an international travel writer/photographer, he has been published in numerous national and international publications, including The Houston Chronicle, Toronto Star, Globe and Mail, Decanter, Travel Week, Outpost Magazine, Canadian Interiors, Adrenaline Factor Magazine, Exclaim!, Now Magazine, Tico Times, Costa Rica's premier architecture magazine, Su Casa, Decanter Magazine, and the British fiction series, Raconteur.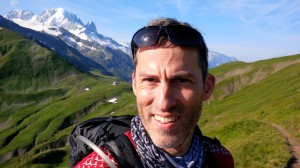 His animation credits include Production Manager for Two Presidents Productions on the 2008 Gemini award winning children's series Will and Dewitt (Cookie Jar Entertainment). He cut his teeth in the animation business working at Calibre Digital Pictures, before being hired as the Production Coordinator then Unit Publicist on the stop-motion series, What It's Like Being Alone.
No matter the project, what excites him most is the process of cross-pollination and finding the linkages between people, ideas, and skill sets — whether it's interviewing and photographing at-risk youth in Bolivia, video editing for Street Kids International, or developing television and feature film pitch packages for theskonkworks inc.
Robert serves an international clientele, offering premier specialty services, including copy writing and editing, television and feature film scriptwriting, as well as travel, corporate, special events, and art photography.
He is a member of The Canadian Association of Journalists and the Professional Writers Association of Canada. He is also a proud member of PEN Canada, which is committed to defending the freedom of opinion and its peaceful expression.
Updated October 2017: In May, Robert jogged/walked across Gran Canaria. You can read about his island adventure in his 18 page feature in Outpost Magazine (Issue 119 November/December 2017). Watch the video here.
Update September 2016: Check out the September issue of Outpost Magazine for Robert's latest feature about the French Pyrenees and tackling the 40 kilometre alpine trail race Course des Refuges. Watch the race video and some archival footage from his early days in the Pyrenees.
Update September 2016: If you are in Toronto this October, visit Robert's photography exhibit, The Geography of Light at Urban Gallery at 400 Queen Street East.
Update December 2015: Along with a dedicated group of Torontonians, Robert has begun a sponsorship group to assist resettling a Syrian family in Canada. Check out The Marhaba Committee.
Update June 2015: Robert's first novel, a political thriller called  Josef's Lair,  is now available in paperback at Amazon and as an ebook at Indigo. You can download the first three chapters for free (epub, mobi, etc.) following this link to Smashwords.
Fall 2014: In the summer, Robert jogged/walked the 170 kilometre Tour du Mont Blanc, a 5 day alpine adventure with over 10,000 metres of climbs and descents. Watch the video here. You can also read about this 5 day adventure in his 14 page feature in Outpost Magazine (Issue 102, Fall 2014).
His blog Daddy-on-the-Move is dedicated to being a good parent and still getting cool sh*t done.
For the past 10 years, Robert has been gathering and posting articles from the press that illuminate and elevate the art of living. Feel the hope @ www.humanspirit.ca.
Also visit The Vicarious Traveller, his online journal dedicated to those stuck at home. Follow on Twitter: @RobertBrodey